Most of my performances are booked for a private audience such as: Bridal Showers, Clubs, Seminars, Tea Groups and so forth. I will continue to post any open to the public performances that are scheduled, so please keep checking back or add yourself to the distribution list below.
Hello my kindred spirits and 'tea buds'! I hope you are doing great. Lady Lynda, my promoter, and I are having a wonderful time making arrangements with new B&Bs for upcoming tea/performances ! I feel very privileged to have been asked to perform for the Crested Butte flower festival scheduled for June 8th through the 14th 2003 .I will be entertaining on Friday during that week. I am booked as my English Victorian finishing school tutor " Constance Pringle ". The beautiful and romantic language of flowers will be taught along with other Victorian flirtations. Call Lee Renfrow at 970-349-2571 for a schedule of classes and fun events .Don't miss this fantastic Colorado festival!!! Last year I attended and learned how to cook with flowers. If you are not familiar with this part of our beautiful state then you owe it to yourself to check it out. It is my one of my families favorite areas because it is so very gorgeous! If you enjoy fishing you will be in ecstasy!
Please remember that I perform for bridal and baby showers! It certainly makes for a memorable event.
Treat yourself and some friends to a simple tea party using the recipes found on my web site. Have a wonderful day! I hope to see you at some of the fun tea parties we have scheduled.
Please pass this schedule of Victorian events to a friend if you can not attend.
---
CURRENT PUBLIC LISTING: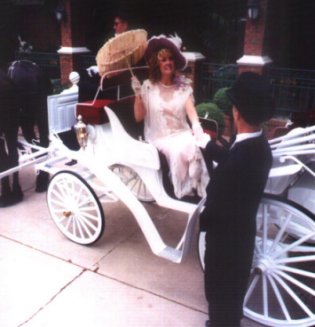 Spring/Summer schedule is currently being confirmed, please check back often for dates and times.
Please feel free to contact Diana Reardon at 720.246.8896
If you are interested in gourmet cooking classes here is your chance to have a professional chef Todd Armstrong to instruct you to turn out culinary delights. Call him at 303-370-6911
---
If you would like to be added to the E-Mail distribution list of ongoing public performances, please submit your E-Mail Address below. Check my web site periodically to see when and where my public performances are and what new characters I have created at www.victorianactress.com.